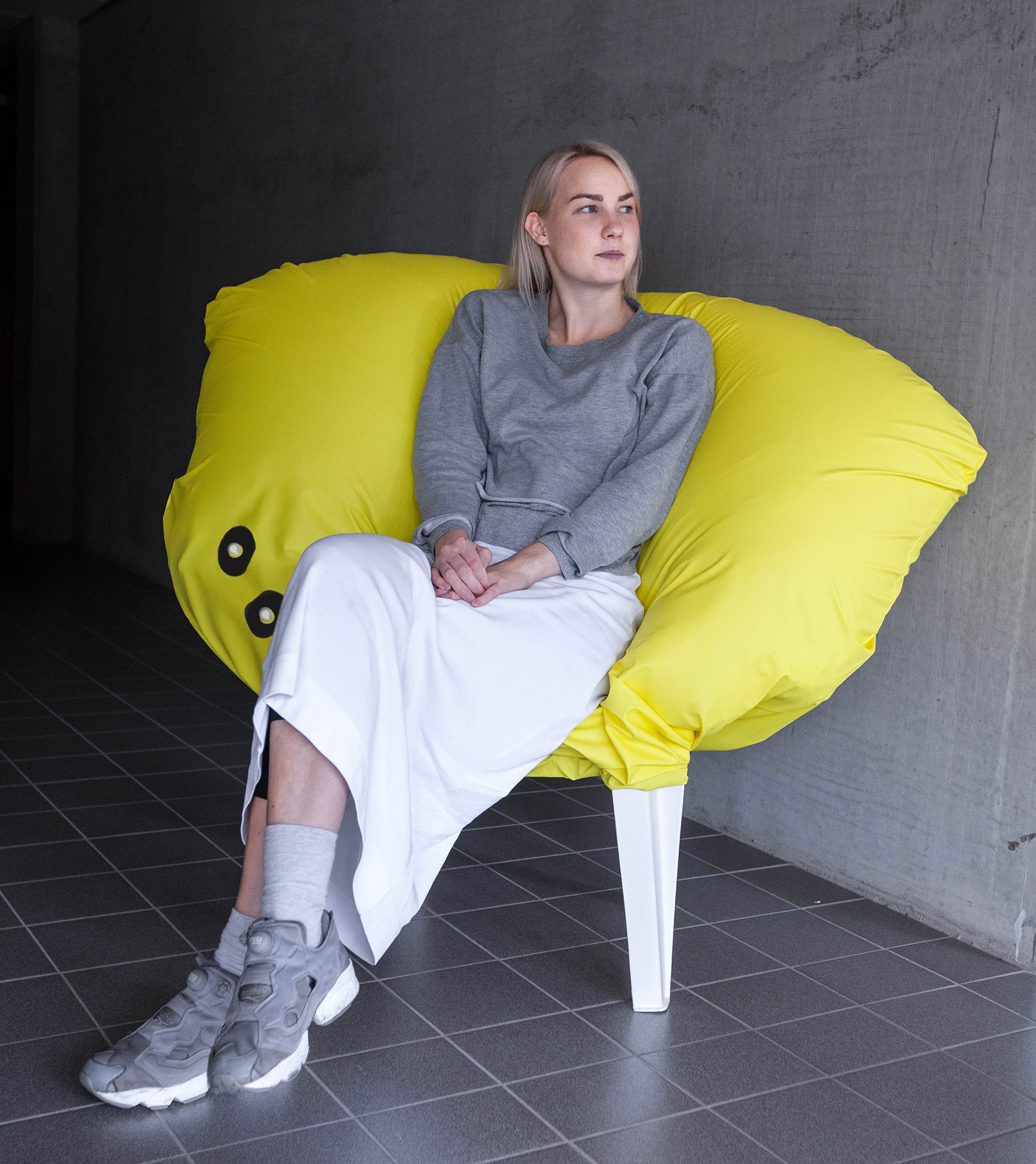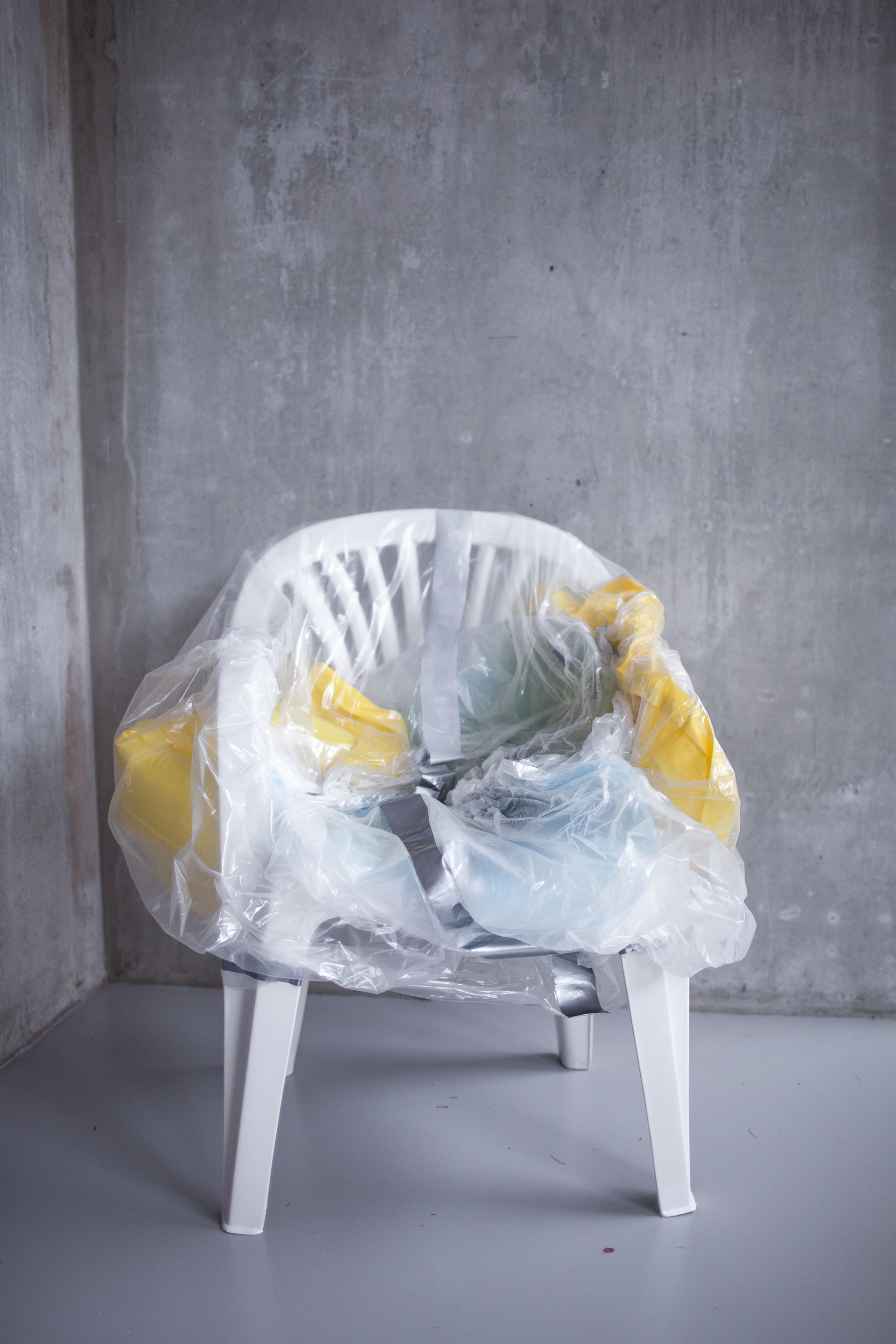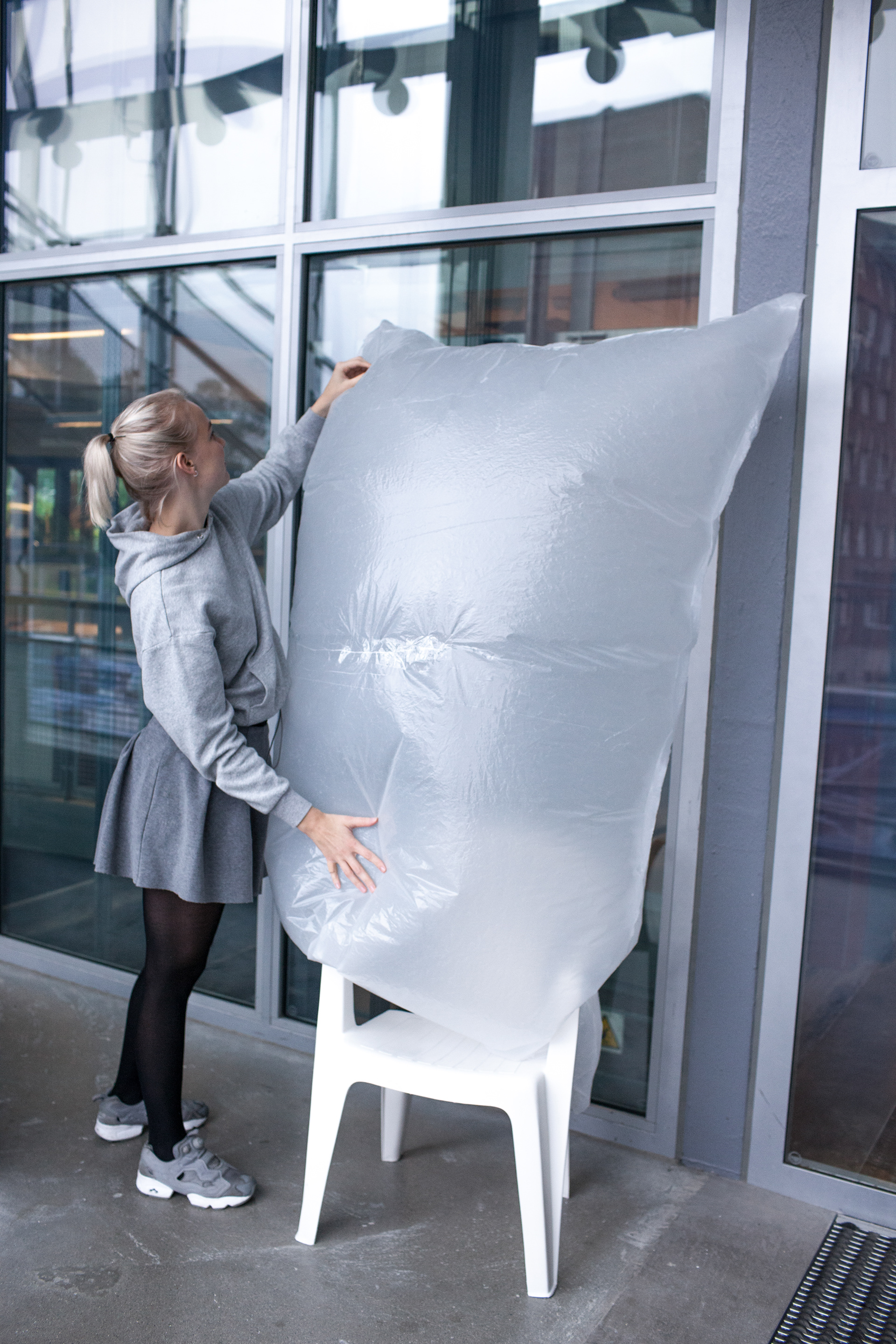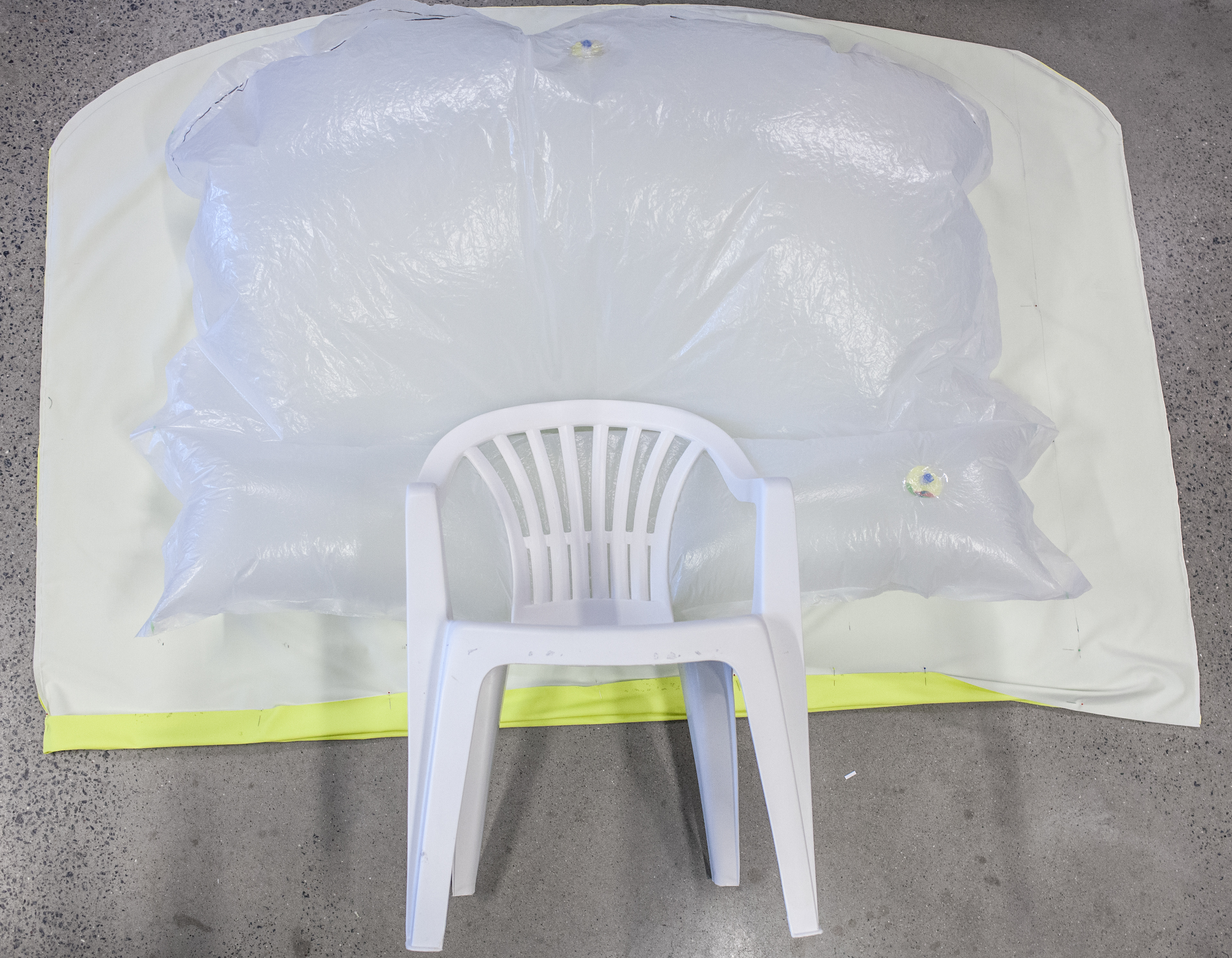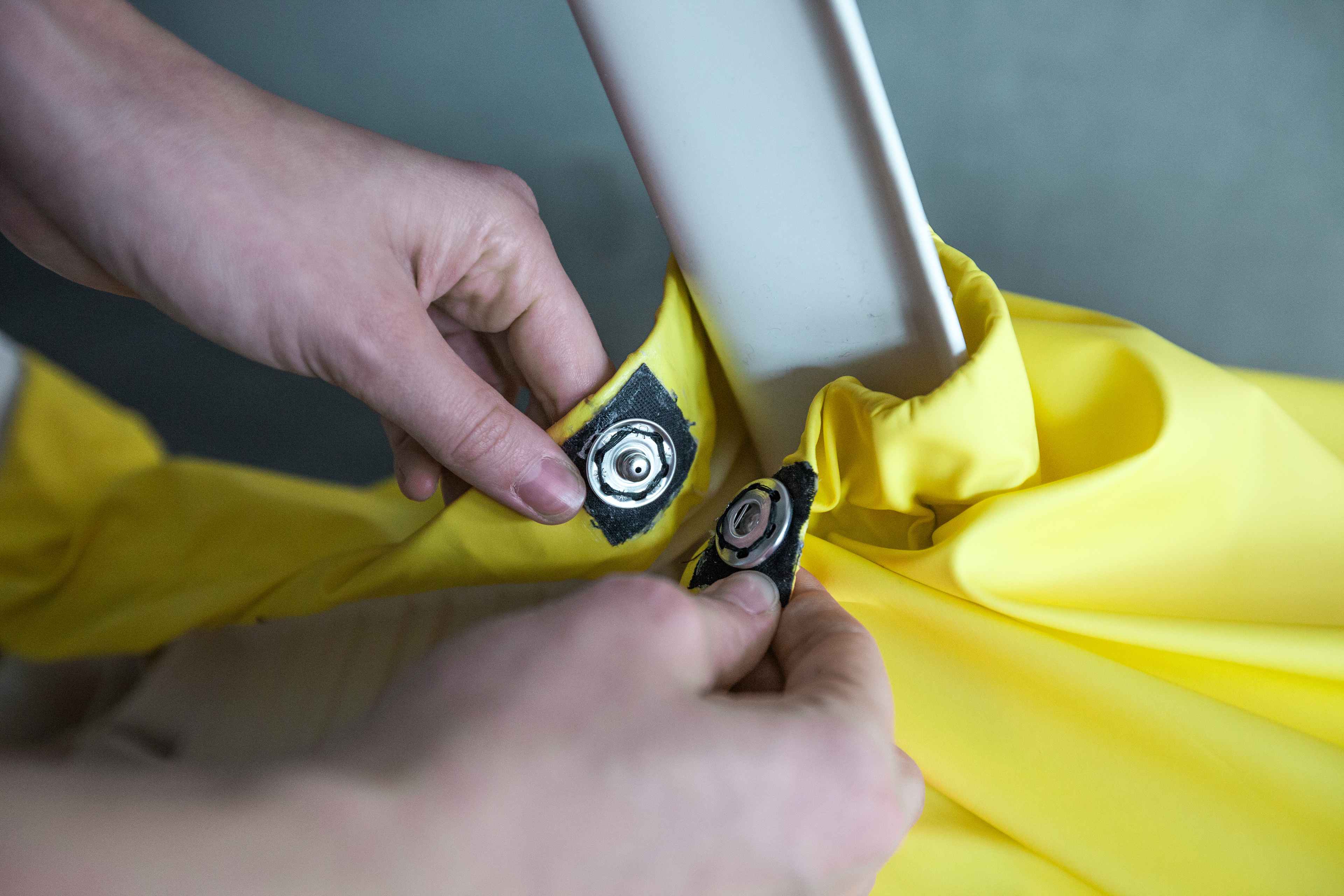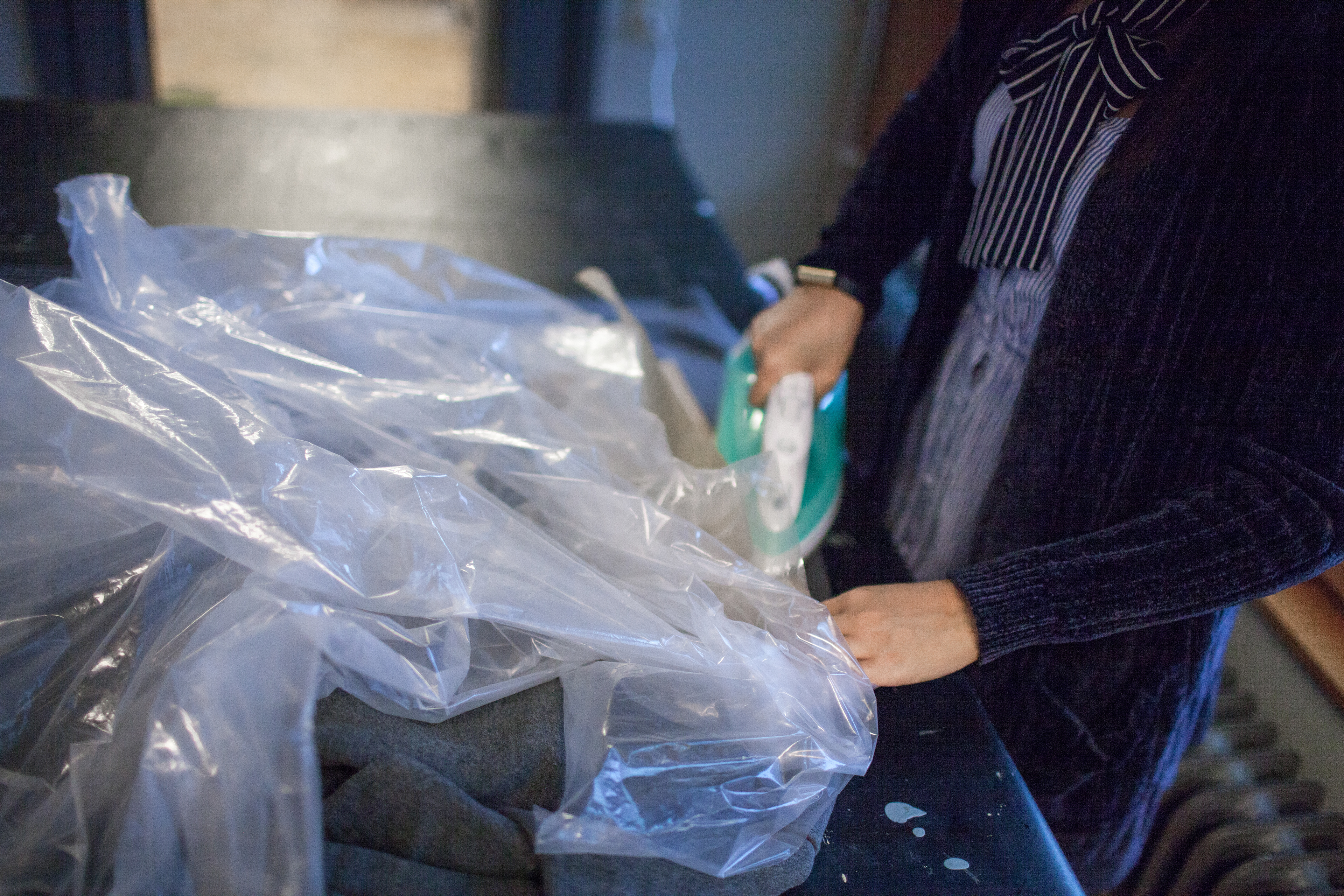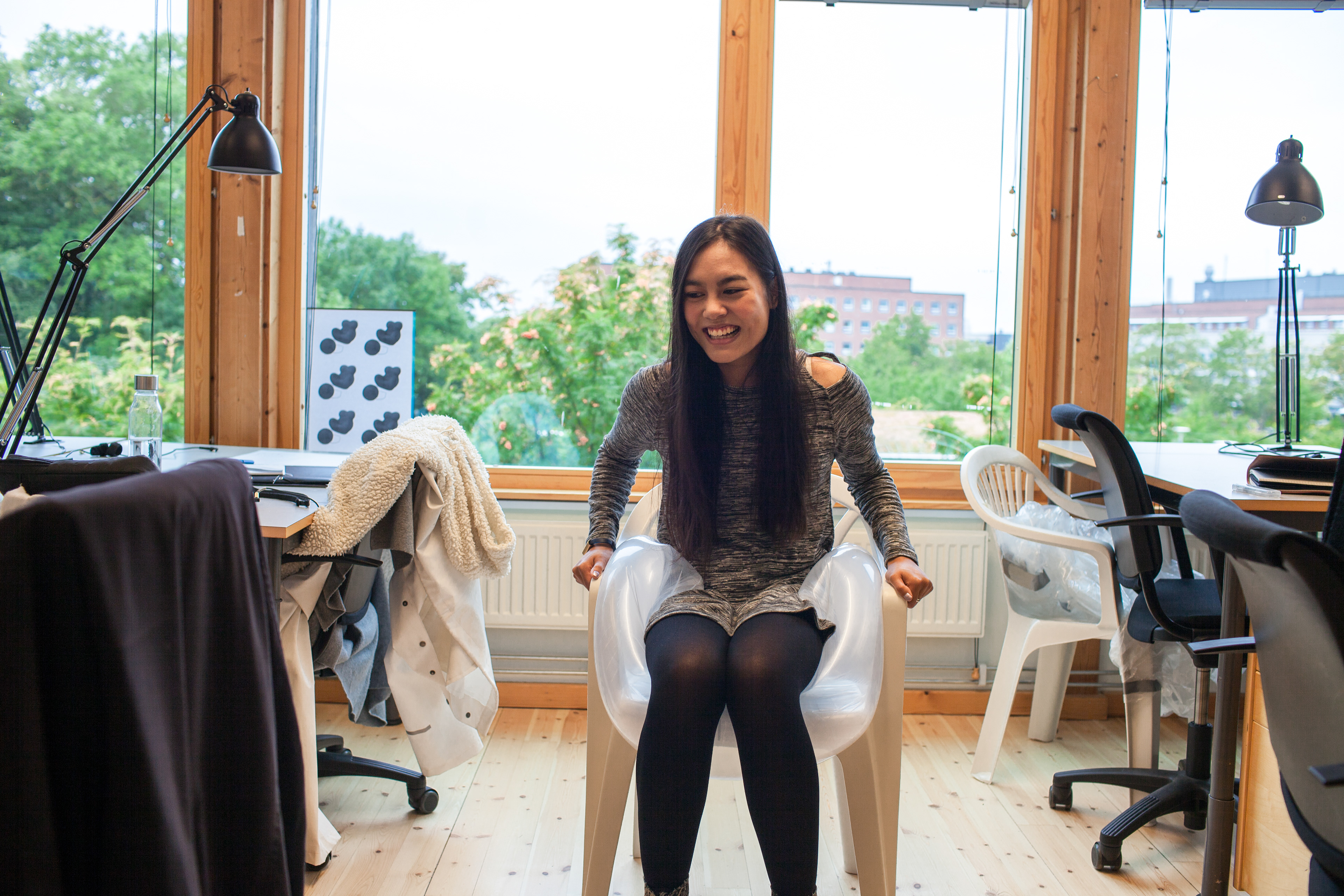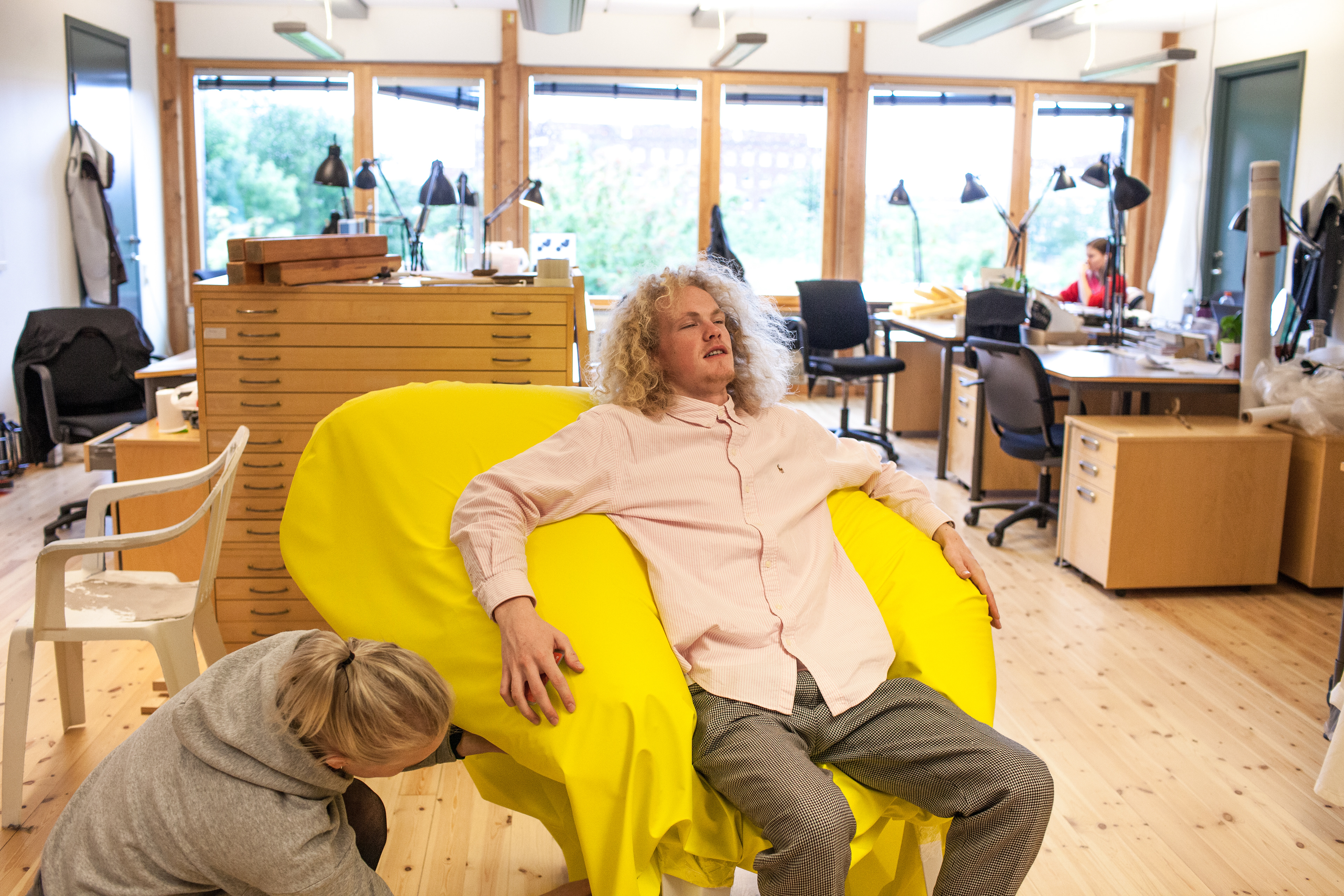 The Dandelion chair was inspired by Gaetano Pesce's UP5, La Donna, an armchair from the late 60's century.
The task of the project was to transform the Altea chair by Brafab into a piece of furniture inspired by a modern classic. Performative, playful and voluminous were the words we believed described UP5 the best. These three words served as our core for our transformation of the plastic Altea chair.
We wanted to achieve performance, playfulness and volume by creating an inflatable cover for the chair. The UP5 is meant to resemble the body of a woman, but we took another approach and instead aimed at transforming our chair to look androgynous.
The inflatable cover was made of plastic sheets that were sealed by ironing.  For color we decided on using yellow, as it is often perceived as a neutral color and not associated with a specific gender.
Designed together with Sanni Karlsson.