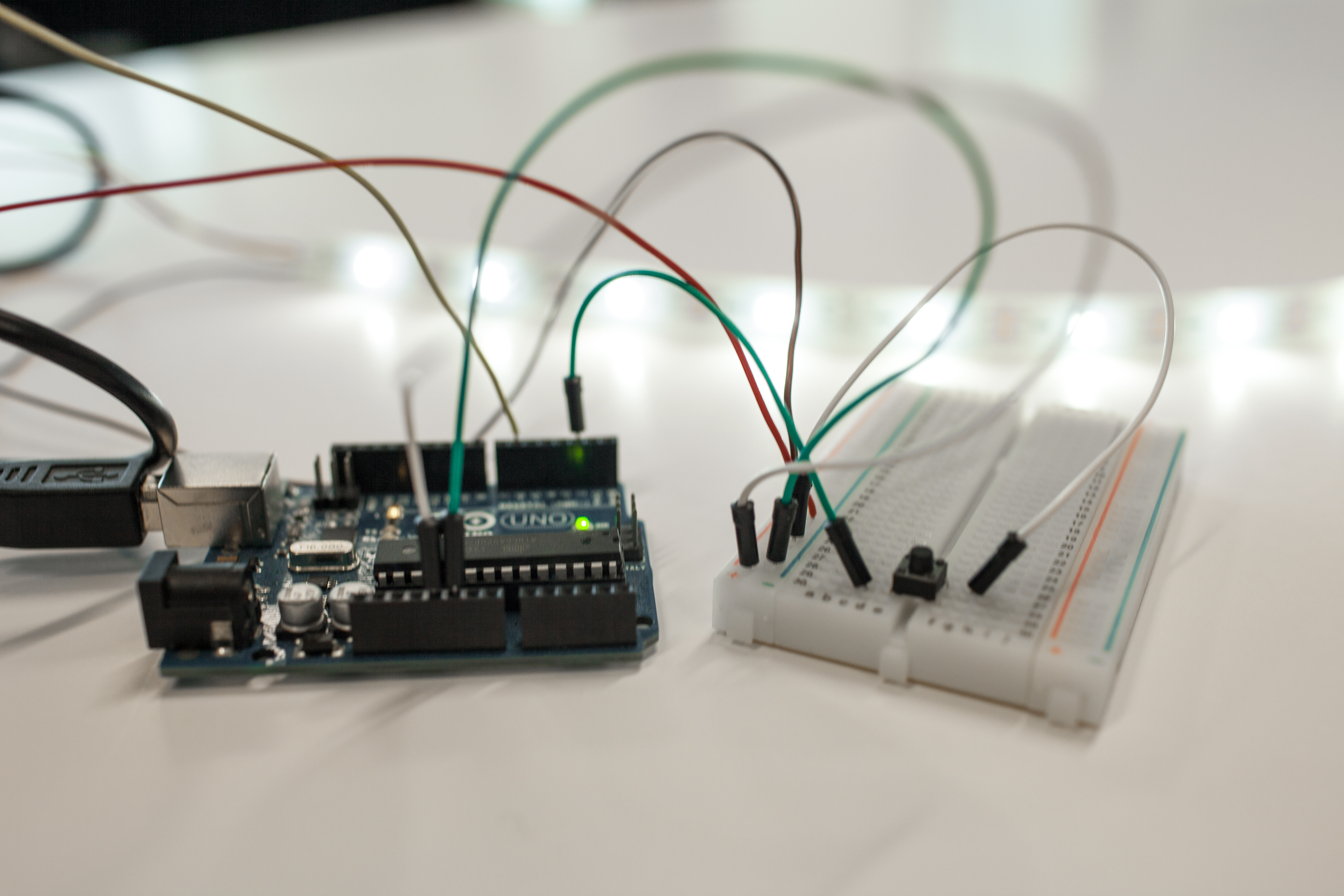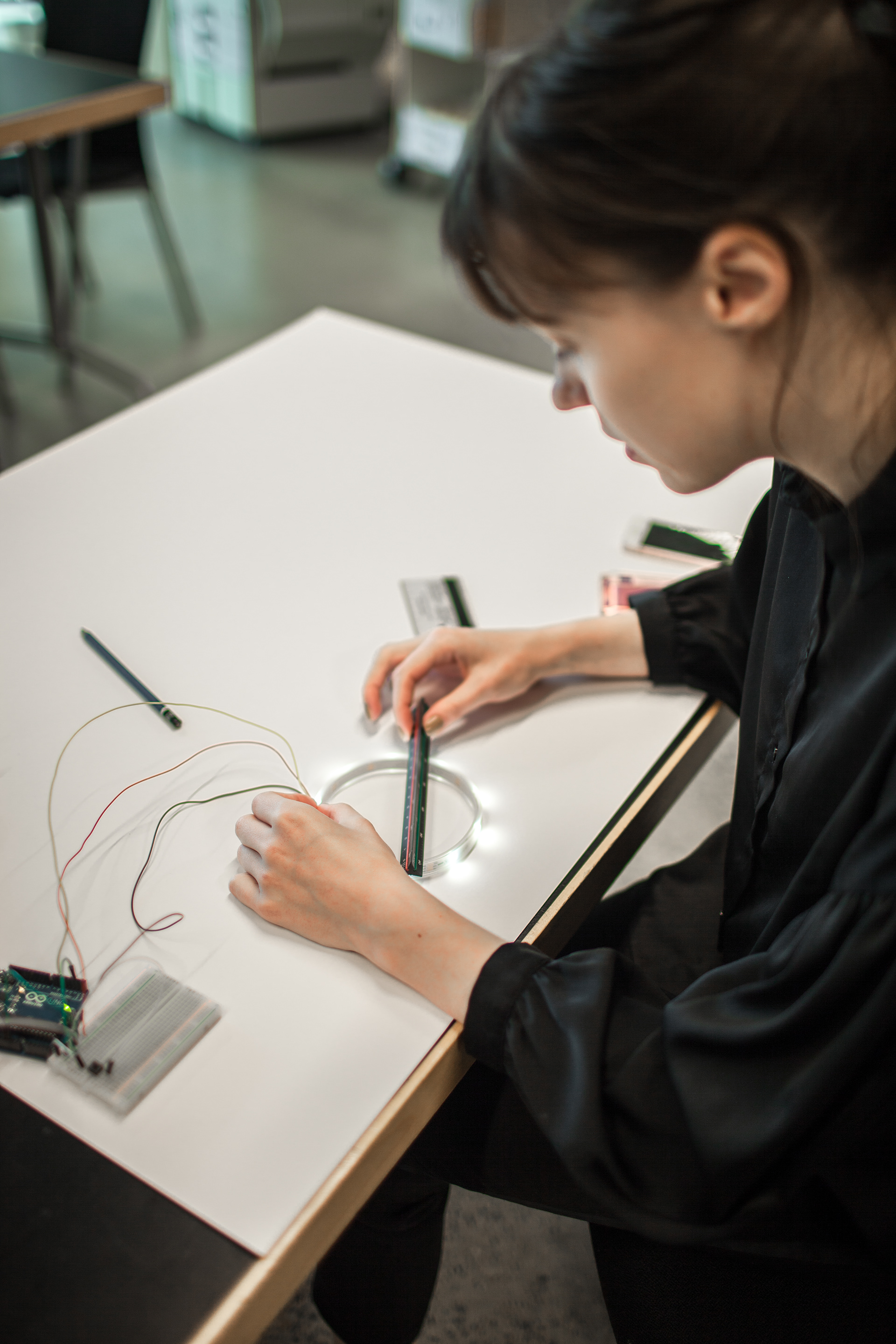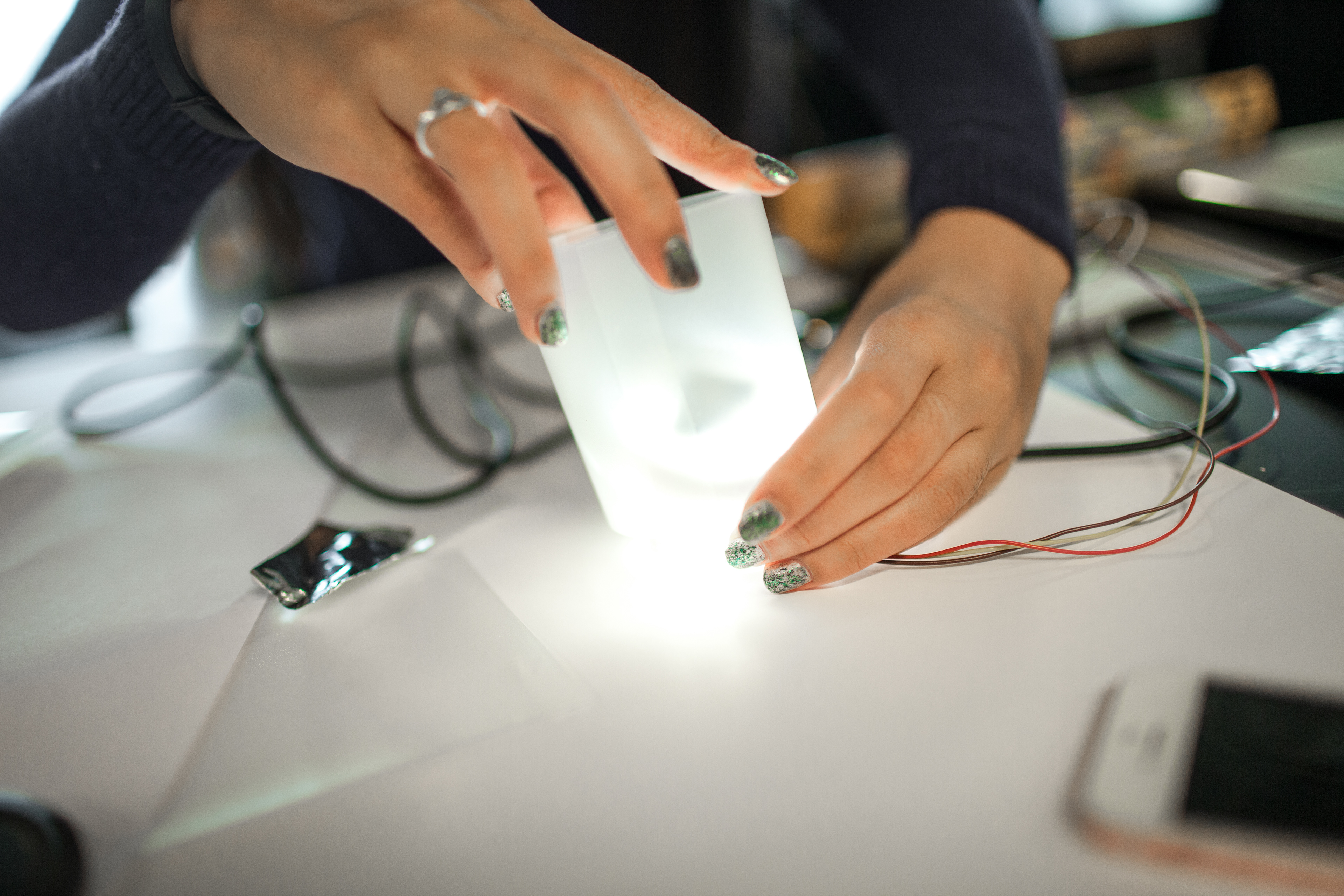 Light Up is a portable wake up light for the people on the move. Wake up gently to a bright room and start your day in the best way.
By connecting your Light Up to your phone you can synchronize your alarm with the app. Light Up will begin to light up slowly before the alarm goes off. This will gently wake you from your deeper sleep and you will wake up easier when the alarm sounds. In the app you will be able to control the warmth of the light and the length of the dimmer time.
The lamp shade is matte to soften the light. The small gap at the bottom allows light to spread out on the bedside table and light up more of your bedroom.
The aim of this course was to gain a understanding of electronics and create a prototype using electronics.
Designed together with Matilda Gustafsson.