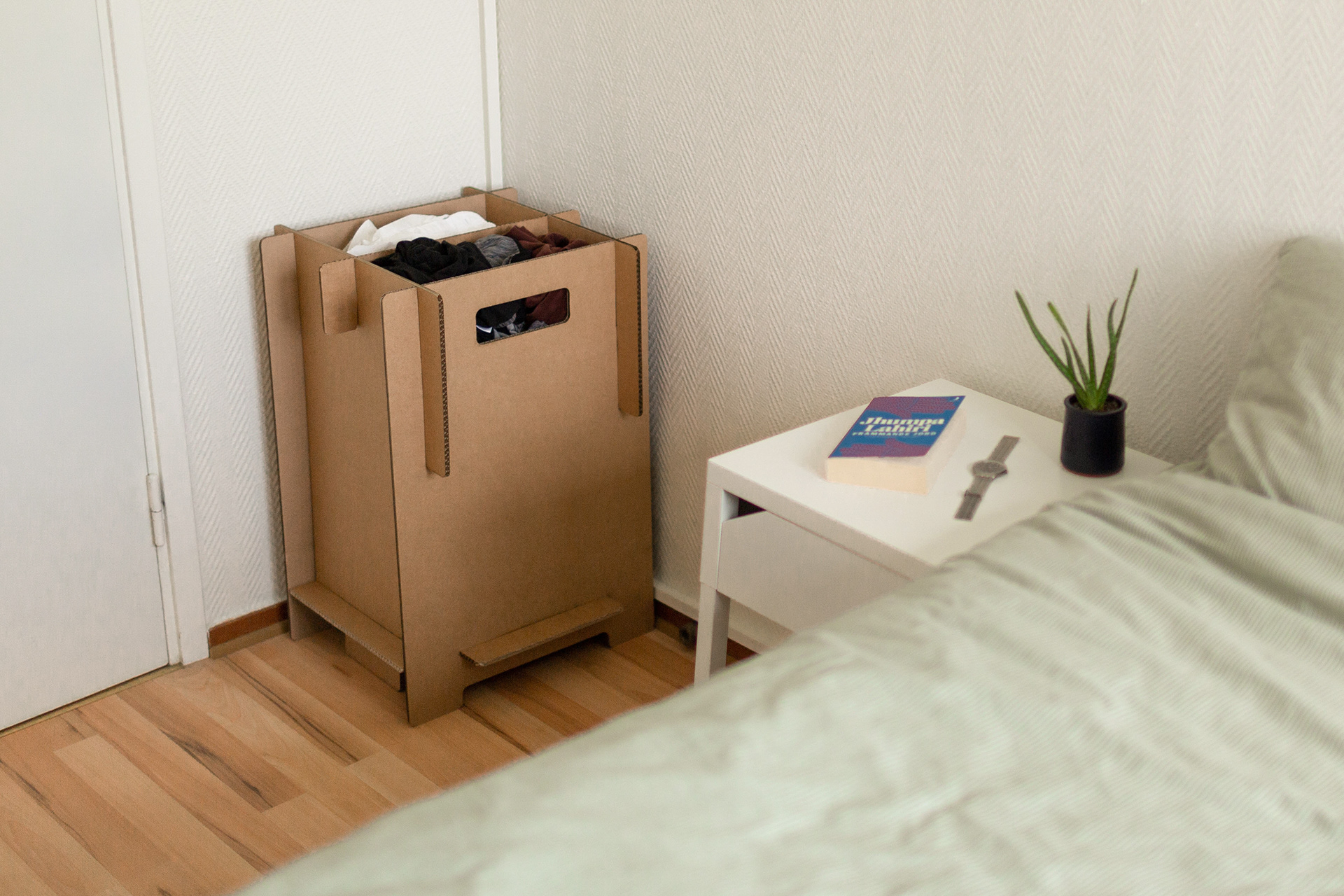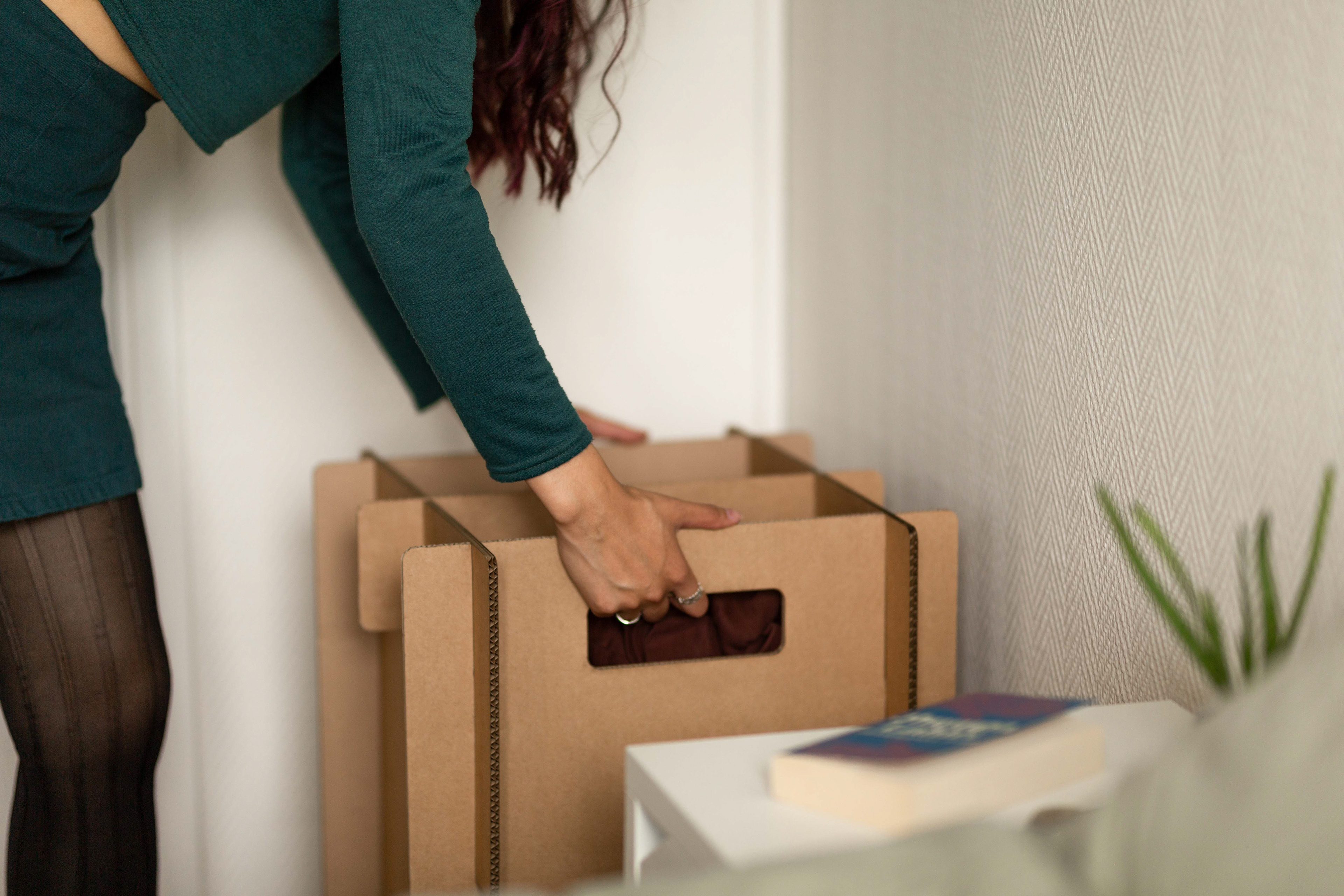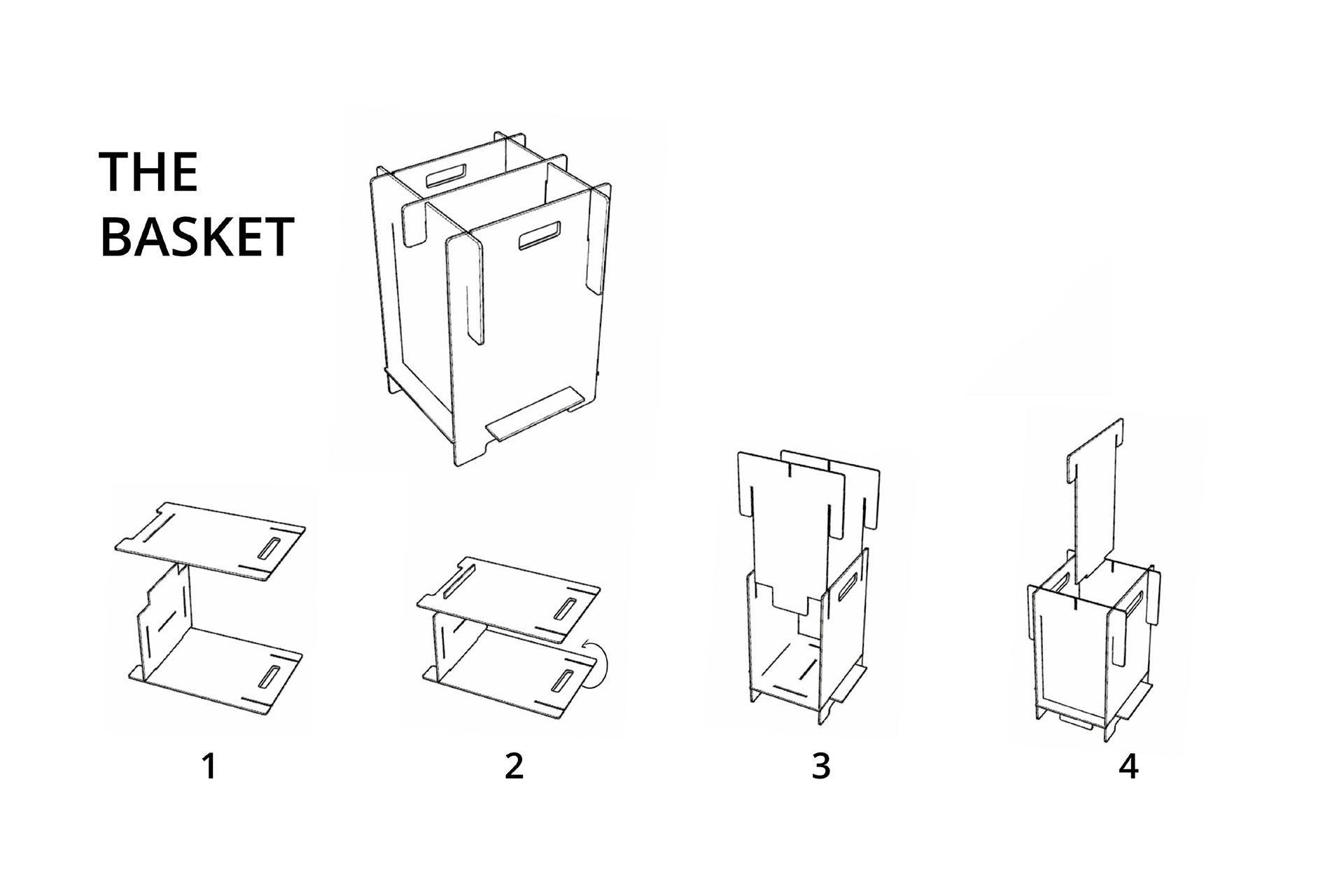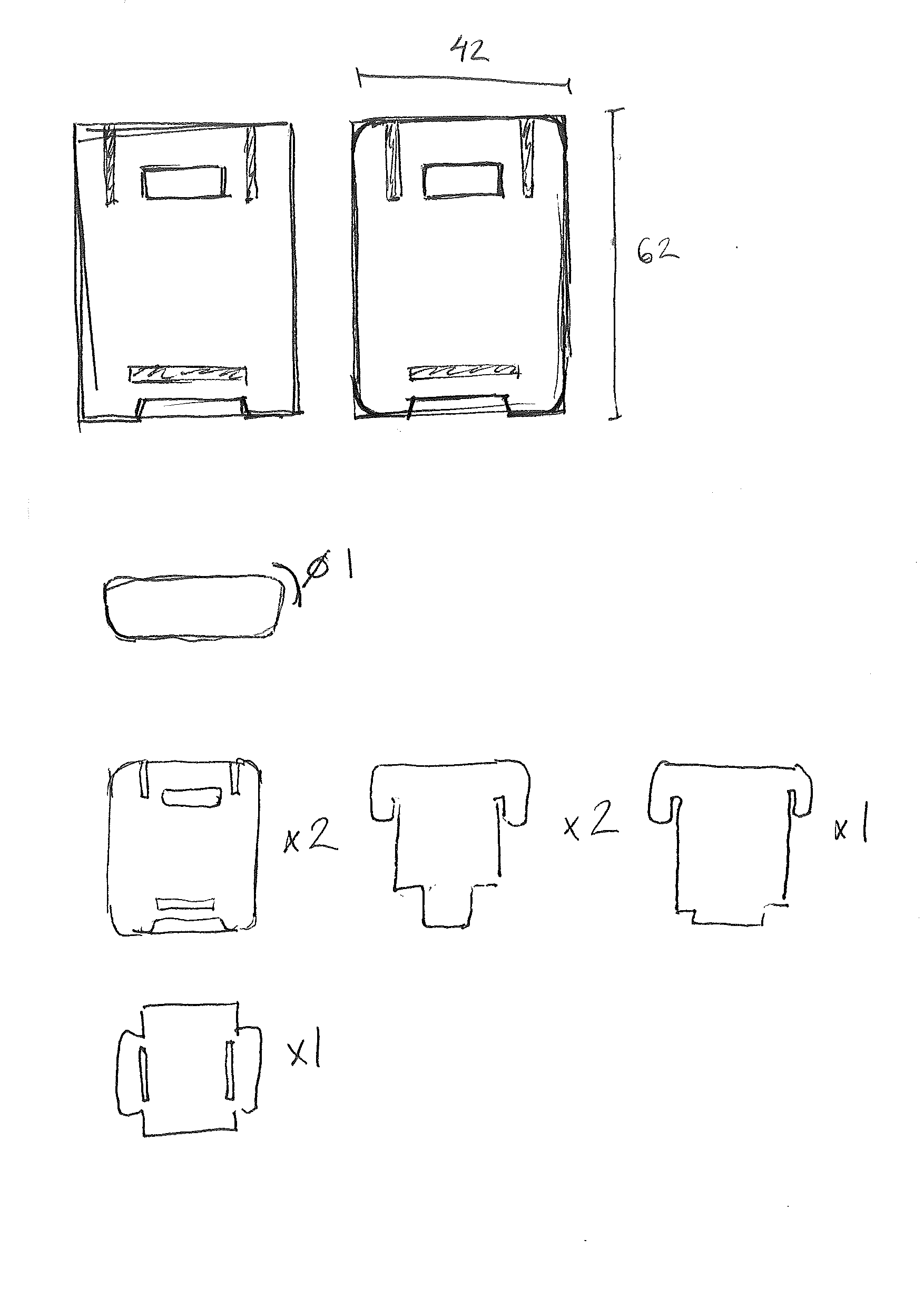 In spring 2020 Dezeen and Samsung launched a the Out of the Box competition. The brief was to create a a product for the home reusing the cardboard packaging of their TVs. This would give sturdy packaging cardboard a second life.
One of our designs was a cardboard basket for the modern environmentalist, with a desire to reuse existing material. It is easy to assemble and is a piece of furniture which signals that the user thinks about their carbon footprint. The Basket has a variety of uses, such as storage, recycle bin, laundry basket and more. It also comes with an optional divider, if the user wants to for example separate their laundry. All in all it is a furniture that is both aesthetically interesting and functional, making it perfect for both the bedroom and the basement storage.
Designed together with Julius Nobling.